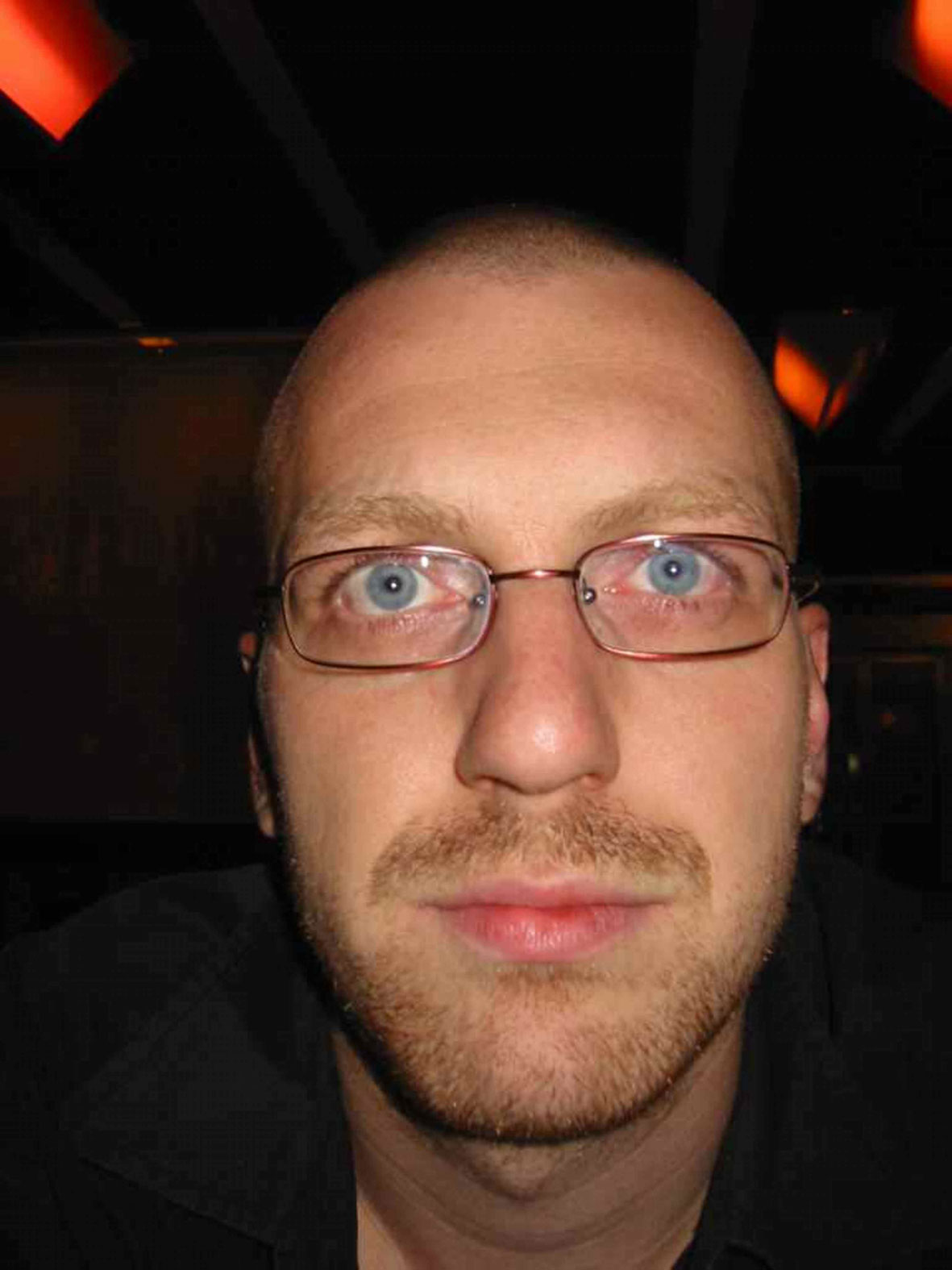 Born in 1974 [UK], living in Berlin.
Founder of efzeg, part-time member of Chicago bands TV Pow and Lozenge, works with acoustic and electronic instruments.
He gives lectures at the Art Institue of Chicago (USA) and schools in Vienna (A).

Hauf has recorded for:
Grob, Durian, Mego, Extraplatte, Boxmedia, en/of, Crank Satori, Cheap, lbt, Staalplaat,
Timesup, Zomba, Sickroomrecords, iftaf, charhizma, hathut, mosz, Sijis ...
Apart from continuous work with efzeg, TV Pow, Lozenge [recording] collaborations:
Fuckhead, Jim Backer, Jeb Bishop, John Butcher, Werner Dafeldecker, Christian Fennesz, Kevin Drumm, Christof Kurzmann, Toshi Nakamura, Thomas Lehn, Patrick Pulsinger, Elliot Sharp,
Dean Roberts, Bill Horist, Ernesto Diaz Infante, ...
Hauf concerts and tours in Europe, North Africa, Latin America, USA and also Austria include:
Kaleidophon Ulrichsberg (A), Konfrontationen Nickelsdorf (A), Empty Bottle Festival of Improvised Music (USA), Taktlos (CH), musikprotokoll (A), bigtorino (I), grabenfesttage (A), deadtech (USA), renaissance society (USA), podewil (D), Big Sur Experimental Music Festival (USA), Knitting Factory NY + LA (USA), Batofar (F), EU Festival (MX), Impulstanz (A), Wien Modern (A), Springdance Utrecht (NL), Salzburger Festspiele (A), Moving Patterns (USA), Wiener Tanzwochen (A), Steirischer Herbst (A), Cultural Center Chicago (USA), La Menagerie de Verre (F),...
Selected Discography:
(2004) Grabenfesttage 2004 white is all colours - gft04 [CD]
(2004) television power electric 2 - Kuro Neko Music [CD]
(2004) pay (efzeg) - en/of [45rom vinyl]
(2004) wŸrm (efzeg) - charhizma [mixed mode CD]
(2003) cinnamon tofu wings (solo) - transacoustic research, hearings [CD-comp]
(2003) you're gonna need someone in your bed, (with michael hartmann) - boxmedia [CD]
(2002) g9 (extended efzeg) - staalplaat [DVD-comp]
(2002) MISHAP (lozenge), sickroomrecords [CD]
(2002) Avantgarde Home Entertainment, Customer Edition (solo) - crank satori [3"CDR]
(2002) america says farewell (tvpow) - En/Of [LP]
(2002) easy to assemble. hard to take apart. (patrick pulsinger) - zomba [CD]
(2002) easy to assemble. hard to take apart. #2 (patrick pulsinger) - cheap [LP]
(2002) boogie (efzeg) - grob [mixed mode CD]
(2002) Say No (with adam sonderberg) - lbt [3"CD]
(2000) grain (efzeg) - durian [CD]
(1999) --- - (with adam sonderberg) - lbt [CDR]
(1998) The Male Comedy (fuckhead) - mego [CD]
(1998) efzeg (hauf/hautzinger/mŸtter) - extraplatte [CD]
(1998) the eschelberg takes (hauf/neugebauer/leutgeb) - strynx [CD]
(1998) Das Eigene, GrabenFestTage 1998 (Novotny/Kurzmann/Lehn/MŸtter/Hauf) - EX [CD-Comp]
(1995) video arena (fuckhead) - PA 12 [CD]-out of stock!